Anna Stavdal
WONCA World,
Norway
CORE VALUE 1:
We promote continuity of doctor-patient relationships as a central organising principle.
Family doctor in Oslo inner city since 1989. Associate professor at Oslo University, teaching undergraduate students and training family medicine residents.
Active in public debate, columnist, speaker and a passionate advocate for family medicine and primary care.
Leading positions in family medicine organisations for 25 years, – on the Norwegian, Nordic, European and global level. President of the World Organisation of Family Doctors, WONCA, from November 2021.
A main field of professional interest is the "Core Values" of family medicine, a prerequisite for sustainable healthcare.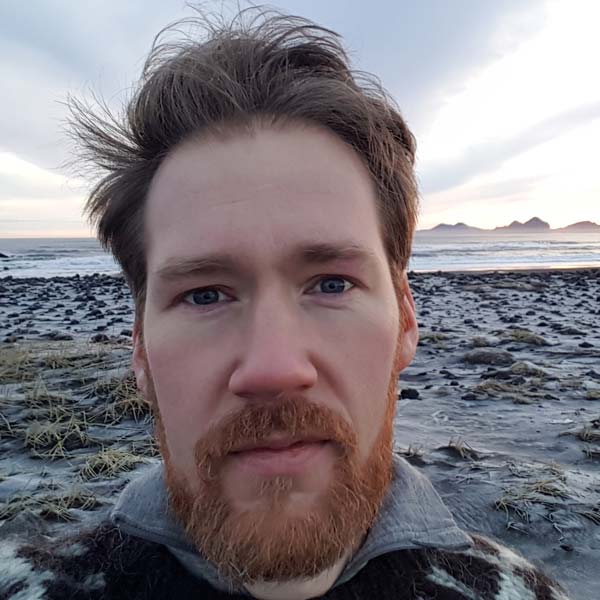 Hálfdán Petursson
University of Iceland,
Iceland
Title: Preventing overdiagnosis – balancing risks and uncertainties
CORE VALUE 2:
We provide timely diagnosis and avoid unnecessary tests and overtreatment. Disease prevention and health promotion are integrated into our daily activities.
Hálfdán Pétursson is a general practitioner in Gothenburg and assistant professor in family medicine at the University of Iceland. His research topics include cardiovascular risk, multimorbidity, and the relevance and limitations of disease-specific guidelines in general practice. His overarching focus in research and teaching is on overdiagnosis and medicalization.
Minna Johansson
Global Center for Sustainable Healthcare, Sweden
Title: Prioritizing those who needs us the most when facing a tsunami of recommendations, quality metrics and financial incentives
CORE VALUE 3:
We prioritise those whose needs for healthcare are greatest.
I am a general practitioner, working in a small town on the Swedish west coast. I am the director of the Global Center for Sustainable Healthcare, a global collaboration of researchers, supporters of evidence-based healthcare, clinicians, patient advocates, and policy makers that aim to rethink medicine and push for a more sustainable healthcare. Our vision is to create a platform for collaboration – permeated by generosity, curiosity and creativity – shaping a new appreciation of human, financial, and environmental resources in healthcare.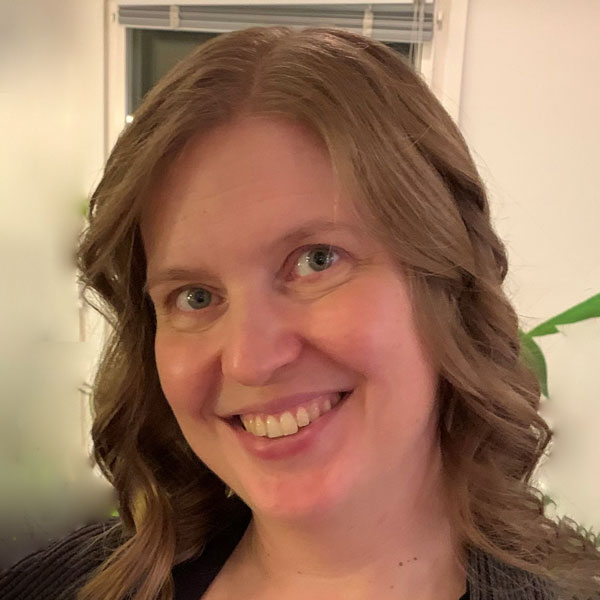 Tuire Saloranta
Wellbeing services county of Vantaa and Kerava,
University of Helsinki, Finland
Title: Person-centred care – a key for effectivity?
CORE VALUE 4:
We practice person-centred medicine, emphasising dialogue, context, and the best evidence available.
Tuire Saloranta is a Specialist in General Practice and a Doctor of Medical Science. She works as a general practitioner in Myyrmäki Health Center in Wellbeing services county of Vantaa ja Kerava and as a clinical lecturer at the University of Helsinki. Her dissertation regarded free-of-charge long-acting reversable contraception and the use of family planning services. She has been named General Practitioner of the year in 2019. Tuire believes that continuity of care and a patient-centred approach are the keys to effective health care.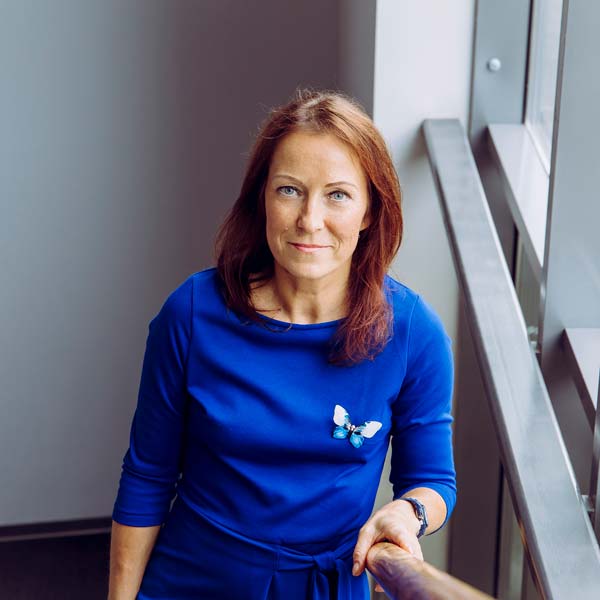 Ruth Kalda
University of Tartu,
Estonia
Title: Putting the Person at the Center: Dialogue, Context, and Best Evidence in Person-Centered Medicine
CORE VALUE 5:
We remain committed to education, research, and quality development.
Ruth Kalda, Professor of Family Medicine at the University of Tartu. Head of the Institute of Family Medicine and Public Health 2016-2022. Coordinator of the family medicine residency training at the University of Tartu.
Representative of the Estonian Society of General Practitioners in the Wonca Europe Council and a member of EURACT. Member of the International Network of Motivational Interview Trainers.
The main interest and field of activity concern: quality, organization, professional training, and sustainability of PHC. The main areas of research are related to the risk factors, and prevention of common diseases, as well as factors influencing the course of the disease and quality of life of the patients.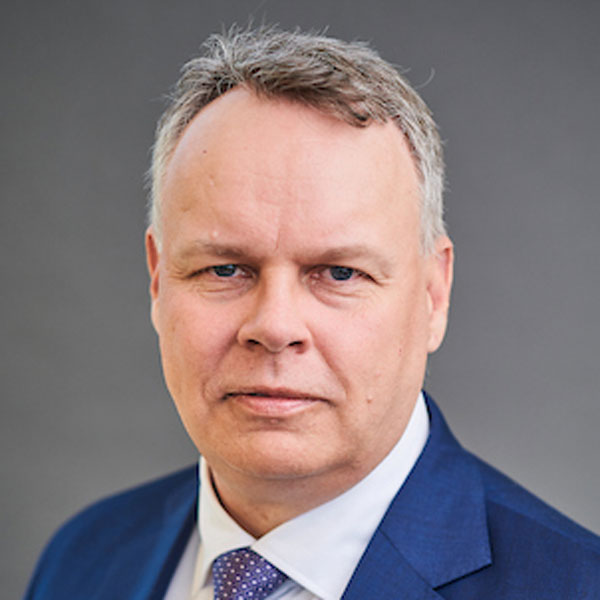 Juho Saari
University of Tampere,
Finland
Title: Hidden hierarchies and the quality of life
CORE VALUE 6:
We recognise that social strain, deprivation, and traumatic experiences increase people's susceptibility to disease, and we speak out on relevant issues.
Juho Saari (b. 1967) is a tenured professor in social and health policy (2016-) and a Dean of Faculty of Social Sciences (2019-2023) at Tampere University, Finland. He is the author, co-author or editor or co-editor of some 70 books and some 170 refereed articles on social policy and public economy, social innovations and RD-policies, altruism and justice, welfare and well-being, and European and global governance. He is currently finalizing books on social status differences, the state of Finnish welfare state, and the well-being effects of social comparisons among vulnerable groups.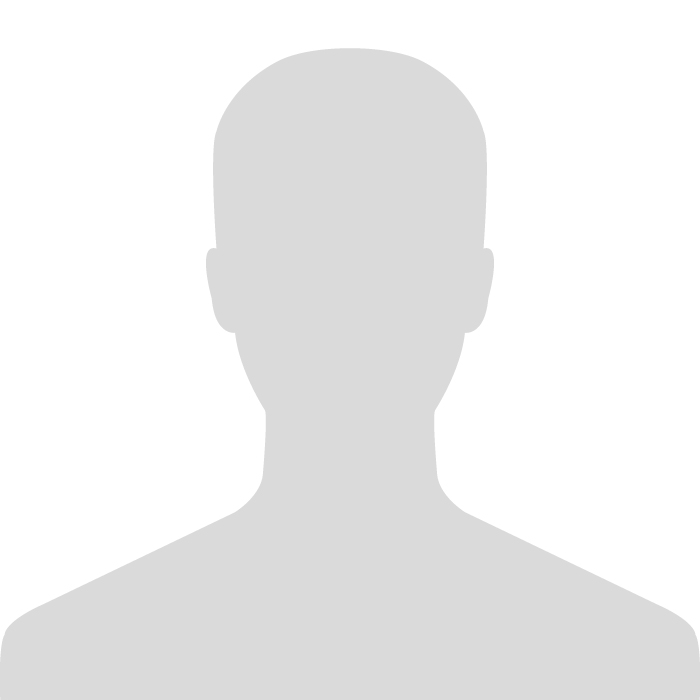 Mogens Vestergaard
Aarhus University,
Denmark
CORE VALUE 7:
We collaborate across professions and disciplines while also taking care not to blur the lines of responsibility.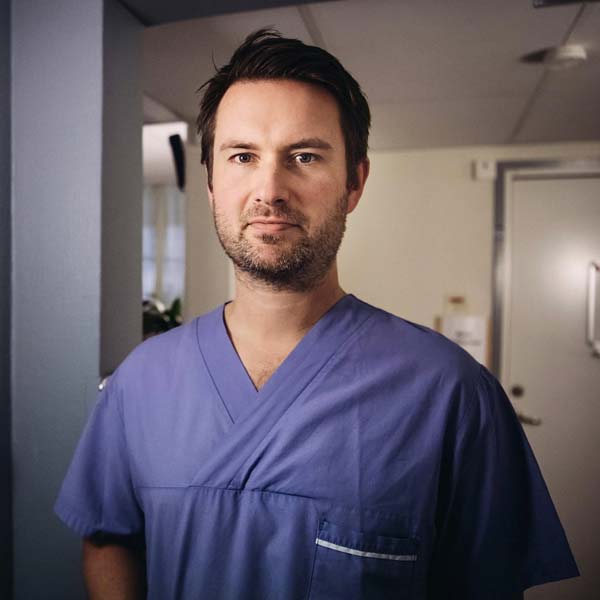 Magnus Isacson
SFAM – The Swedish Association of General Practice, Sweden
Title: The Core of Family Medicine
Summary lecture of the NCGP2024 Congress
I am the president of SFAM, the Swedish College of General Practice, since 2019 and work at Ekerö vårdcentral just outside Stockholm. My top priority as president is and has been advocating for Family Medicine and making it more visible in the media and the society. And to explain to people what it is, why it is important and why it is the best job there is.